Yesterday was a 5 star day here at Central Bark!  We kicked off Stamp-A-Stack season sharing Christmas card ideas with some of our favorite stampers.
I surely don't know why I can't get Ann to take pictures at our live events!  I think she just gets too excited – as do I.
Anyway!
Everyone got started on their Christmas cards early this year.  Here's one of them.
They even stamped their envelopes and the inside of their cards!
This one was made in Cherry Cobbler and Whisper White.  (Except Ann had theirs made with a Garden Green border where the Whisper White is for a more elegant look.)
NOTE:  We've got a new host code so that you can get a $5 coupon to use next month for every $50 you purchase this month.  U6JW9ZSE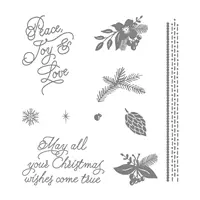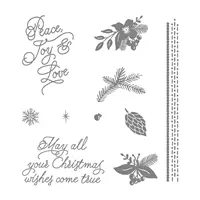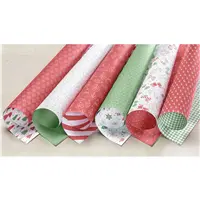 But this isn't all!  Everyone had a different favorite card!
Tomorrow is the last day that you can take advantage of the Christmas in July promotion.  That's where you can get over $195 of project for just $99+ tax – no shipping!
We used the cool Carols of Christmas stamp set that's added to all Starter Kits in July too!  Just like Donna from Oregon did yesterday!  Smart move, Donna!
Then you start immediately getting at least 20% off on all your orders!
AND you can pre-order the new catalog merchandise before everyone else can!  Yes, we love that!
Get your wish list and get started here in minutes just like Donna did!
We'd Love to Have You!
What a great handmade card idea!
Save