Did you have a lovely Easter? We sure did. Ann wouldn't type for me, but she did make this lovely purple card for her friend.
Isn't it wonderful?
When Ann saw the To a Wild Rose stamp set retiring, she knew that we had to get it out and play with it. We've always loved this stamp set. And you can save big time if you haven't already got it.
Here's what we used that is on the retiring list. the stamp set and dies are at a substantial savings.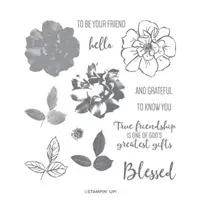 Sale: $23.40
Price: $26.00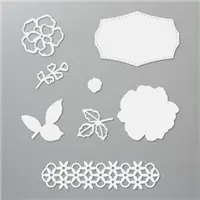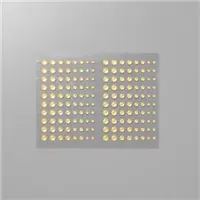 You can see a full larger print list of retiring items here.
Ann and my favorite huMAN were so happy to spend time with friends on Easter. It was only the second time in a year that they left me to watch the stamps while they went to Sunday church.
I did a good job and made sure I cleaned any stamps I used in their absence. You won't tell, will you?
This is the card she left with her friend knowing that they would have a good time.
It was perfect because it was the same color her friend wore to church – purple. This dog knows how to pick his colors.
Purple Friend Card Making Supplies