I've already barked about how much Ann likes to swap card idea with her Stampin' Up! Demonstrator friends – and today was no different.
Here's one from our last swap from the same people last month.
Don't you just love this peacock?
I'm making this quick because I've only got a few minutes use of Ann's hands.
But wouldn't it be nice to have someone tell you that you're incredible? (Ann tells me all the time how incredible I am.)
Check out these other peacock card ideas from Stampin' Up!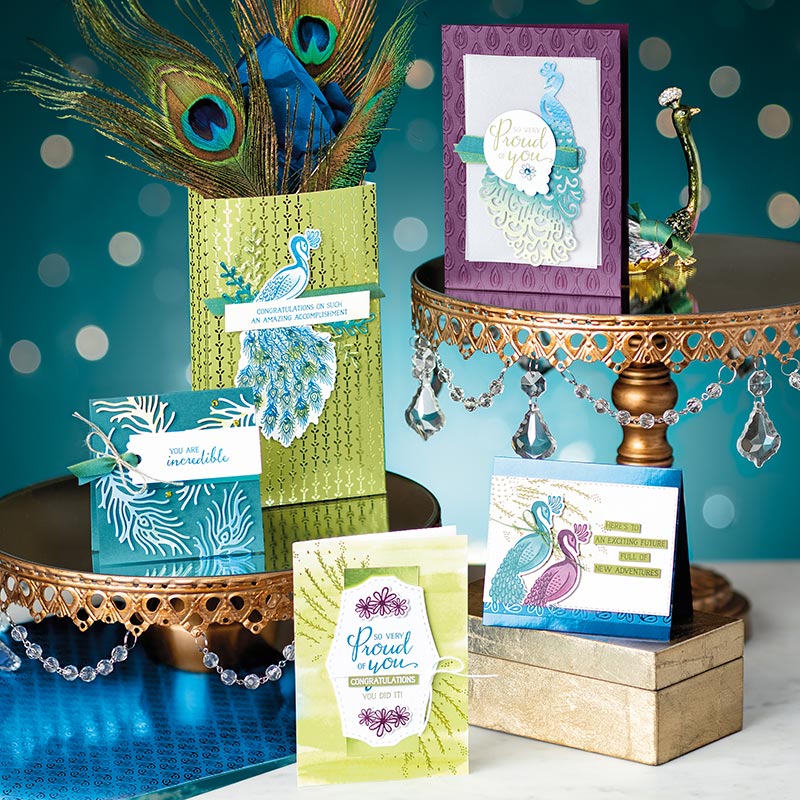 You can discover how you can save with the Noble Peacock Bundle and coordinating suite items here.
And remember that this is the last week to get Double Stampin' Bucks from Ann. You'll be able to get Bonus Coupons from Stampin' Up! all month long, but there's just a week left to have it all when you shop in our online store.
I hope you're enjoying these peacock card ideas as much as we are!