Do you like to give little gifties for Halloween? I know that most people don't think of the word CUTE and MUMMY in the same sentence, but it sure does fit this cute Halloween project!
Little candies or gift cards would be perfect in this front pouch!
I know we have done something this style before, but we got this one in a swap with our friend Karen.
Now, it's got to be a pretty small candy, but looking at Ann from the side……well….. (I'll bark quietly here)…..that could be a good thing.
It's the perfect way to use these Kraft Tag a Bag Gift Bags.  And they're food safe too so you can put an unwrapped dog treat in there and know that it's safe.
I don't know if you can see it here, but there's Wink of Stella on the mummy.  Who ever heard of a glitter-fied mummy!?!  I'm thinking that there's a little bit of both colors on there.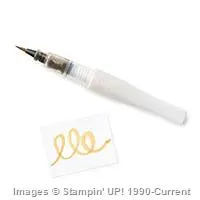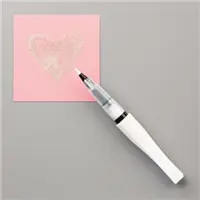 And here's what else she used.  (The Tip Top Taupe ribbon is on sale through the 6th for 25% less than what it shows below.)
We've got 75 other Halloween card ideas you can get inspired by here.
I love cute Halloween candy holders!