Ann shared some abstract card ideas in our Wednesday live stream. Technology didn't agree with us, but we sure had fun!
You can watch it below. We're starting about 9 minutes in to save you some time getting to see the Rubber Band Technique.
Now, Ann was sharing the inspiration to build your card. We showed how she made the one that we featured in this post on Wednesday.
If you need some low tack tape like Ann used in the video, you can have the exact same one delivered by Amazon when you use this link. You don't have to go to the hardware store. (Amazon may throw me a couple treats, but you'll have a good low tack tape that works.)
Then – to give a better idea on how to make an abstract card – she tested an alternative idea by applying the ink onto colored card stock instead of Whisper White.
Glad it worked out! Here is how we finished it!
It's Simple Stamping!
Yes, I think this qualifies as simple stamping. We do heat embossing, but there are no layers! None! Just one! The card base!
My favorite huMAN liked the greeting. If you like the greeting too, we used the Better Together stamp set that is retiring in less than two weeks.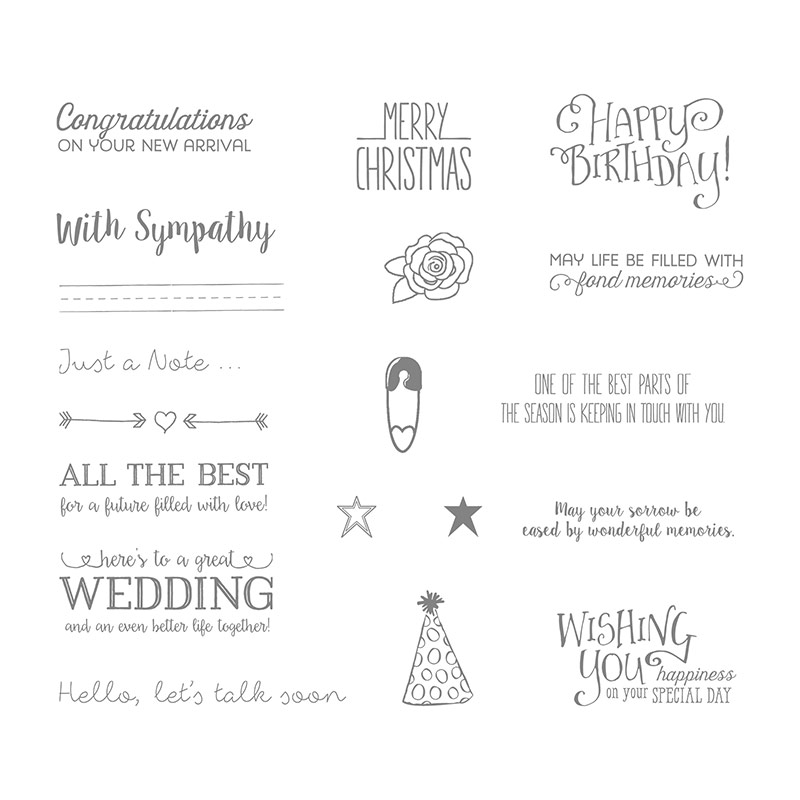 The ribbon isn't going away. Since we used up the last six to eight inches of Silver Metallic Edge Ribbon, we're going to have to get some on our next order.
Maybe tomorrow we'll explore more about how to make abstract greeting cards.