There are two parts to this crafting kits story and I hope you can make the time for all of it.
I'll try to bark as quickly as I can, but the moral of this story is that the family that crafts together has more fun together and passes on a legacy of self confidence and other cool things that are above this pup's pay grade.
My stampin' pal Cheryl went from one coast to the other to see her grandkids to celebrate a birthday.  She took with her a kit for a Halloween witch's hat that we were selling in our Stampin' Garage Sale group on Facebook.
Wasn't that a great idea!??!  They had so much fun, they posted pictures!
Isn't it great?  Ann said it reminded her of when she did crafts as a Bluebird in Campfire Girls – only family style.  You see, Ann's mom worked a lot and Ann doesn't remember doing stuff like this at home.  (She DOES remember making cookies together and her mom's fabulous popcorn balls.)
You can see the almost finished project here.  Didn't they do a good job?  If they're not having fun, they sure faked it well!
But wouldn't it be nice to have these memories to look back on?  Even mom got in on the fun!  (Must be what keeps her looking so youthful!)
Now you may have missed getting in on the My Paper Pumpkin Kit offering…..
Did you know that the October Paper Pumpkin kit was sold out in less than 30 minutes?  In fact, when you look at when Ann put the orders in, it looks like they sold out what they had in 15 minutes and then went on for a few minutes more because our last few are in backorder.
So here's a great alternative!
With this kit, you buy as many of the pre-cut card packs as you need.  There are 20 in each pack.  Add to that, ONE stamp set that you'll want to keep and use for years to come.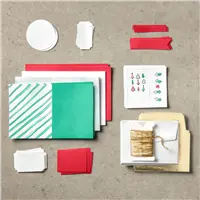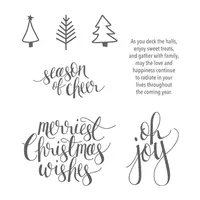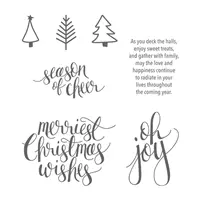 There are a few other things you need, but I'll bet you have them on your stamp table.  You'll see them in this quick video.
What a great handmade card idea!
Save