Have you devoured the sale list?  Have you stocked up?
What's your favorite things to get crossed off your Wish List while you get it on sale?
I hope you have because it's all coming down at midnight Mountain Time tonight (unless they run out of something).
So the first thing that I spy with my little eye is 50% off!  It's the Bow Builder Punch!  Love it!  Small, cute bows in a flash!  Perfect for the bow challenged!
Her friend Cindy  made this as a swap and gave it to her when they met in Florida with Stampin' Up! last January.  So while we originally spotted the punch it's really…
1. Anything on this Bag!
Isn't that gorgeous?  And all these things we're listing below are on sale until tonight: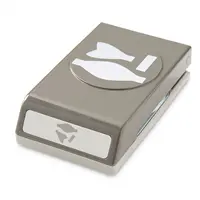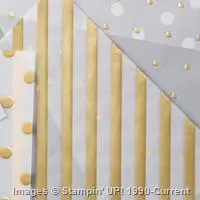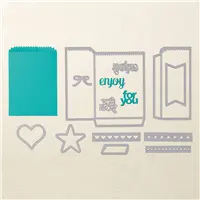 2.  Satin Ribbon!
3.  The Magnetic Platform!
This thing's so powerful that we had to do a video to show you how strong it was!  Remember that when you shop today, you'll get a special offer to get you over 150 projects to do with Ann.
Save 40% when you get yours today for just $24
4. Banner Blessings Stamp Set
5. Star Framelits
There are a ton of Framelits, Thinlets and Big Shot dies that are on sale.  I figure that having a lot of different sized stars is very helpful to have on hand.  And they all end today!
Stampin' Up! added one more 24 Hour Flash Sale for Cyber Monday.  Check it out on the flyer.  It's the 2nd section.
Remember that it all ends today!
Thank you for letting us share the love of stamping with you.
What's your favorite?