Ann was getting ready for our online meeting with our 24/7 Stampers the other day and look what she came up with!  It's totally different than the subject of the online meeting – Working with Glossy Cardstock, but I like it a lot!
Isn't it awesome?  I love those leaves!  We've had it and not used it yet!  It's from the Colorful Seasons Bundle.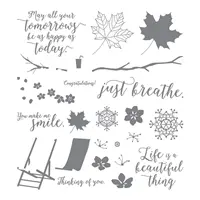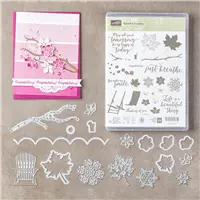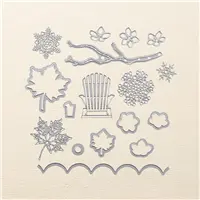 And just in case you like it a LOT, we're still giving away 12 project tutorials using the Colorful Seasons Bundle exclusively with colors that are featured in the Color Theory Paper Stack.  That's IN ADDITION TO the 4 project tutorials we give all our online shoppers.
Who would you send this to?
Well, there are lots of moms that are getting their kids back to school this week here in Northern California.  Ann told me that she wonders whatever happened to kids going back to school in September!
When do your kids go back to school?  (And by kids, I mean you kids, your grandkids, nieces and nephews, neighbor kids or even some kids that you bumped into at Target.)  We're not fussy.
We'll have a little time to share a bit about this card when we do some livestreaming with our Master Stampers on Saturday.  They can either watch our Facebook Live session.  OR those that don't belong to Facebook can register for our live version.
I can't believe that our Master Stamper program is coming up on their SIXTH anniversary!  We're going to change out our video soon because we've got over 210 videos and almost all of them come with written project instructions!  (It says something like 100.)
Guess it's time to tune up!
We love our Master Stampers!  And we'd love YOU to be a part of it too!
What a great handmade card idea!