Whether you call it the Holiday Catalog or the August to December Catalog, here are some things I'm going to miss. It's all going away on January 4th and here's what I'll be packing up.
Ann said that this one was a hit at the White Elephant Gift Exchange at our Christmas Eve celebration. What did you do for your Christmas celebration?
What's Inside
We put a $5 Starbucks card in one cup and some chocolates in the other. Here's some of what she used. They were available, but are on the hit list and will be available while supplies last. (Like the dies used to cut out the tree are gone, but the stamp set is still available.)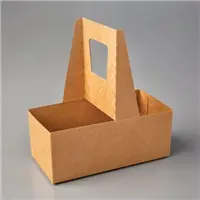 Of course, the cups aren't on the hit list, but you can get the cups here. Here's an important hint about the cups:
Here's an important hint about the cups:
If you purchase more than one set, store the sets separately. There may be a difference in sizes between packaging. The tops in one package might not fit snugly on the cups of another package.
We also have over 80 gift card holder ideas here.
We are surely going to miss this patterned paper. It's so pretty and can be used for more than just Christmas. What would you use it for? The Very Vanilla base of all the patterns gives it such an elegant look.
What are you going to miss that's going away? You can see the whole list of what's left on the Year End Close Out here. Make sure that you use our current shopping code shown below so that you can get in on all the fun. (Just don't use it if your selections total over $150 before tax and shipping.)