I don't know who came up with World Card Making Day, but it is a real thing.
Our idea is to improve it and make it World Card Sending Day.
Even when Ann used to buy cards off the rack, she had a hard time actually mailing them. It's still true today.
There's a Free Gift!
In honor of World Card Making Day, we're going to mail our thank you cards to all of our clients who shopped with us in September. And those of you who used the posted shopping code will also get samples of these cool Brightly Gleaming Foil Elements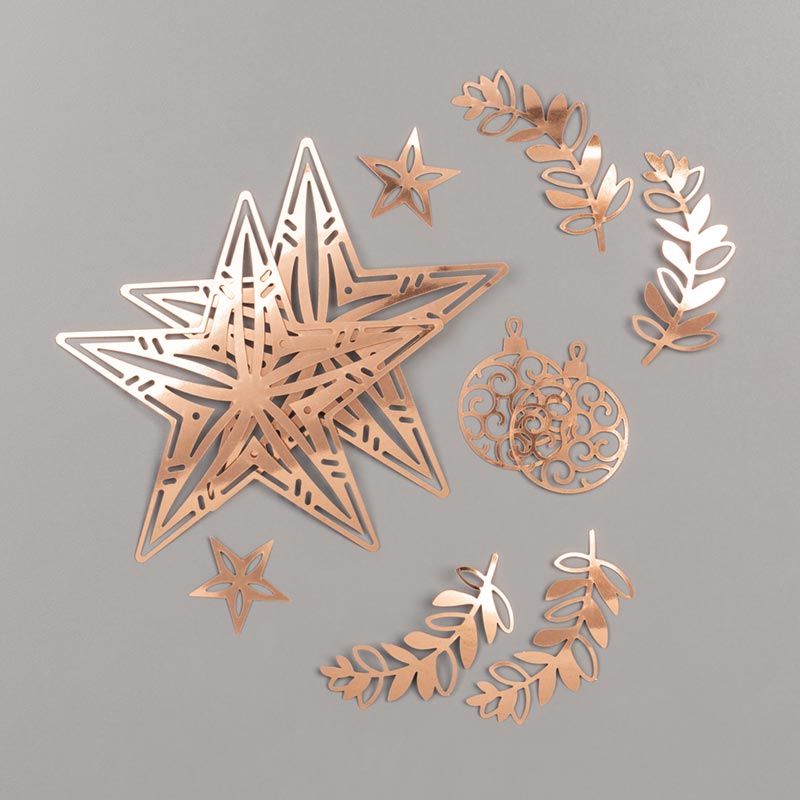 We still have some items available from the Online Sale yesterday. Perhaps one of these are on your wish list from previous catalogs that you missed – or maybe didn't even know existed.
The door prize was done in a separate video which is posted on my Facebook page. Congratulations to Liz A. for winning Master Stamper membership for the month of October. (That's our avid stamper group with over 270 exclusive videos with written instruction.)
And welcome to all the new Master Stamper members who joined yesterday!
These items were available when Ann typed this. (Reading this in an email? You can watch the video here.)
Aida Cloth Background @ about 17:00
Embossing Folder – SOLD
Gifts of Kindness stamp set @ about 25:00
Happy Home stamp set – SOLD
My Hero stamp set @ about 6:00
Six Sided Sampler stamp set @ about 44:17
Silver Embossing Paste @ about 12:30
Just send Ann an email to see you're interested in something to see if it's still available when you read this.
We Found Some Samples!
When Ann was talking about the Happy Home stamp set, she was thinking of this card that she made years ago.
Did you know that we have a search function to find things I've barked about before? It's up at the top right.
We did a search for the My Hero set that is still available and found these two cards among others:
If you missed yesterday's event, we're hoping that you'll be able to join us another time. It's so much fun to hang out with all of you – even though you can see us and we can't see you. At least we can imagine.