Do you know someone who's graduating this year?  Doesn't matter if it's high school, college – or even grade school or pre-school!
Even if you don't know someone graduating this year, you're sure to know someone who will eventually graduate.
You may want to pick up these Large Numbers Thinlets while they're still available to have on hand for times just like this.  But not only for graduation cards but for wedding cards and new baby cards as well.  They're perfect to use for any time you want to mark an occasion.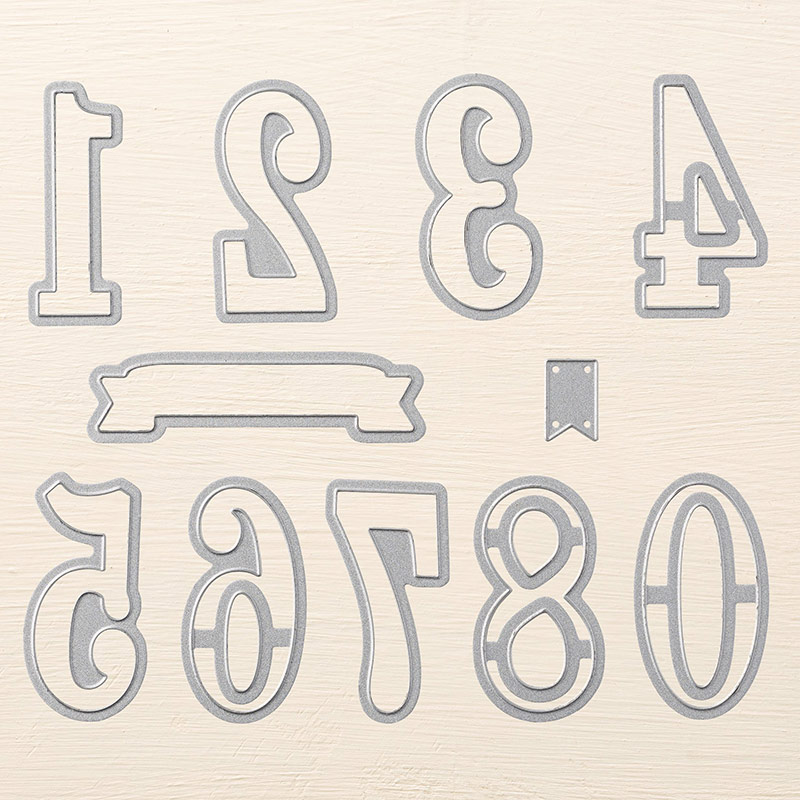 When you make your own card, you can match the card to the school colors – or the wedding colors – or the baby colors.  Pink for a girl or blue for a boy if you want to be traditional.
Our friend is going to graduation from my human sister's alma mater so we know exactly what colors to use.  But the question is:  which blue and yellow do we use?
Actually, we picked the new Blueberry Bushel and the retiring Gold Glimmer Paper which is being replaced.
The greeting came from an unsuspecting place:  the Truly Tailored stamp set that is retiring too.
Be sure that you have some of the Mini Stampin' Dimensionals on hand when you make this so that your Dimensionals don't show.  Sure does save a lot of time not having to cut the regular sized down to teeny spots.
This is an Eclipse kind of card.  We just switched it up a little – like we so often do.  You can see 30 more graduation card ideas here.
All our online shopping guests get a handmade reusable card in their mailbox AND at least 4 free project tutorials in their inbox.
Remember to use our current shopping code 6TH29MBN. when you're visiting our online store so that we can add even more to the list:
Sampling of current product
Earn Stampin' Bucks for every $50 of your purchase too!
Don't use the code if your order is $150+ so you can enjoy Stampin' Rewards. We'll still send you everything.
What a great handmade card idea!