Do you have times of your life that are very, very good?
and do you have times of your life that are not quite so good?
Maybe it would be a nice idea to send an encouraging card to someone who's having trying times.  Something to remind them that bad times don't stick around.
Or maybe you could use this as a Fall card.  A Thanksgiving card.  Don't you just love that you can make a card that can be used for so many different things?  Those are good ones to make enough to stock up on.
Do you think it's pin-worthy?  It's not often that we make a card that we didn't use a Big Shot.  (Yes, I know that's hard to believe because we do love our Big Shot so much!)
What colors did we use?
Always Artichoke
Cajun Craze
Chocolate Chip
So Saffron
Whisper White
You probably noticed the greeting that came from Paisleys & Posies stamp set.  But you might have missed this Totally Trees stamp set.  As a two-step stamp set, there are tons of things that make with it and both of these stamp set s are towards the back of the Stampin' Up! Holiday Catalog.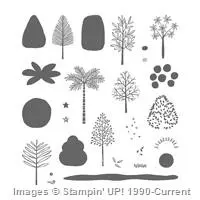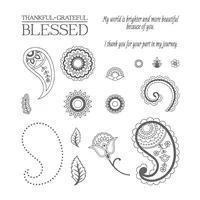 What do you think that you would make with it?
Do you send Thanksgiving cards?
Save
Save