We recently started sharing pictures of stamp sets that are seemingly a tight fit in their boxes.
And recently we got caught out because we didn't take a picture of how the Work of Art stamp set fits in its box.
Whoops!
And we couldn't look it up here!  But now we can!  It's a great set, but it's a tight squeeze.  (of course, you don't have this challenge with the clear mount set.)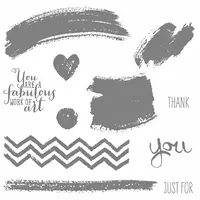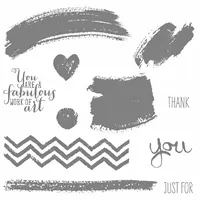 Here is how it fits so YOU won't have this problem!  (You can tell we use it a bit.)
You can find the small collection we've started with here.
Do you prefer wood mount or clear mount stamps?
Save